Valentine's Day Gift Guide New Orleans LA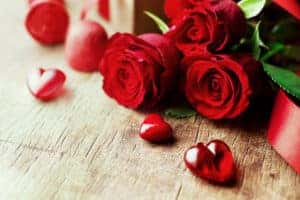 Surprising your loved one with a bevy on Valentine's Day may be the best part of February. However, to make this year's spectacular, you'll want to pull out all the stops. You've got your standard gifts to get, and of course, the night out. We're here to help you make it special by providing you with this NOLA Valentine's Day Gift Guide so you can give your significant other a day to remember!
Sweeten the Day with Chocolate at Lolli's Chocolates | Facebook
Chocolates are a standard gift for Valentine's Day, but instead of finding some name-brand sweets, head to a chocolatier for some savory and delicious options. Lolli's Chocolates is one of the go-to chocolate shops in the Crescent City. There are plenty of options here for you to craft a tasty assortment, and you can always trust their judgement with their special Valentine's Day Chocolate Box, Chocolate-Covered Strawberries (with or without nuts), or simply browse the selection of chocolate bites and savory sweets!
Send Some Pretty Flowers with Arbor House | Facebook | Instagram
Sending flowers on Valentine's Day is crucial, and there are plenty of convenient spots to get a thrown-together bouquet. Instead, head to Arbor House to find flowers that will really make your loved one feel special. Owner and Operator Jerry Landry has more than 25 years of experience in the floral industry, so he and his team will help you craft the perfect arrangement composed of the right flowers and design. Whether you want a classic bouquet or a modern arrangement, they can help.
Plan a Night Away at the Fairchild House | Facebook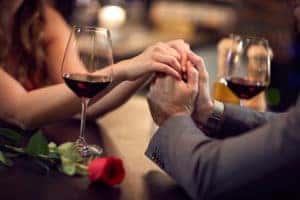 Heading out on the town is the icing on the cake, but why not stay out on the town? Booking a room at a bed and breakfast can really add to the romance. The Fairchild House in the Faubourg Lafayette section adds to the allure of the holiday. They offer a variety of rooms, from the quaint and cozy suite to the deluxe spacious rooms. On top of the stylish design of each room, there are several comforting amenities, as well as a tasty breakfast waiting for you in the morning. The Fairchild House is a block away from St. Charles Avenue, so there's plenty to do around the neighborhood!
Happy Valentine's Day
Now that you've read our NOLA Valentine's Day gift guide, you're ready to show your loved one a Valentine's Day that they'll never forget in the Big Easy!