Community Spotlight: Union Ramen
When thinking of the most popular dishes worldwide, ramen is probably one of the first to come to mind. Since the invention of instant ramen, this comforting and distinctive hot noodle dish has become one of the most universally enjoyed meals throughout the world. With an estimated 100 billion servings of instant noodles eaten yearly, ramen has become a domestic star. How close is it to authentic ramen, though?
This is where Union Ramen comes in. While we may all be able to enjoy ramen from the comfort of our homes, the true magic imparted by each bowl of brothy goodness needs the touch and knowledge of a dedicated chef. Nhat "Chef Nate" Nguyen of Union Ramen understands this celebrated dish well and is committed to elevating ramen in New Orleans, one meal at a time.
---
About Union Ramen
While traditionally found in China and later Japan, ramen has taken on a life of its own. Today there are many takes on ramen, traditional, regional, and experimental alike. A great example of this is the story of Union Ramen, created in New Orleans by Vietnamese Chef Nate and Filipino restaurateur Jeff Gapultos.
It all began one night after an evening on the town with friends. Chef Nate excitedly prepared a ramen recipe he'd been developing for months. The crowd was blown away, raving that it was not only the best ramen they'd tried but that it was one of the best things they ever put in their mouths! This recipe was the foundation of Union Ramen's focus on tori (poultry-based) and miso (plant-based) ramen styles, still paramount to their menu today.
While there is a large variety of ramen broths, most American ramen is tonkotsu style (pork-based). Chef Nate and partner Gapultos understand the variety of flavor profiles that make ramen so special. They apply this knowledge to everything they do, sprinkling in their own creative approach, culinary knowledge, and appreciation for familiar regional flavors to create something truly distinctive.
---
Menu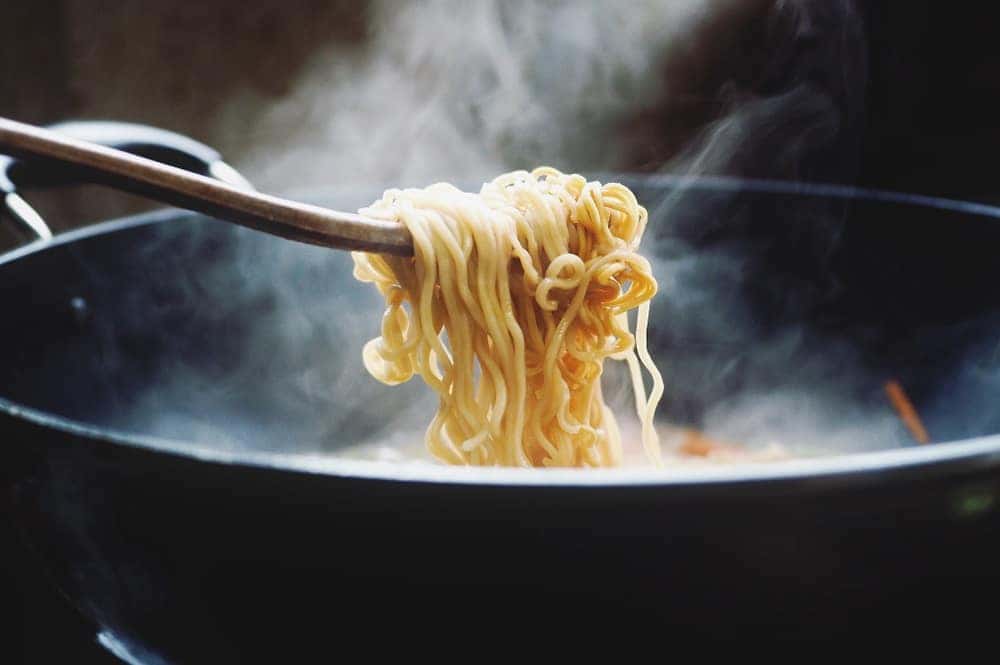 Union Ramen serves ramen as well as salads and creative small plates. Their small plates include such highlights as shishito peppers sauteed in thyme brown butter, New Orleans BBQ stuffed squid, a crawfish and shrimp lumpia, and a Spam Musubi. Salads include the Ika Cucumber Salad with fried calamari, daikon radish, and a ginger remoulade and the Confit Oyster Mushroom salad served with a miso-honey vinaigrette,
Ramen offerings include their original Tori Ramen and Miso Ramen, as well as three Mazemen  (brothless) ramen. Their Mazemen offerings include a blackened chicken and house kimchi dish, a dirty rice-inspired beef dish, and a vegan king oyster mushroom dish done bulgogi style (Korean BBQ) and served with a black bean sauce and an almond pepper cream. Guests can add one of Union's signature proteins to any ramen dish. Union Ramen also offers their poultry-based ramen dish prepared for kids.
---
Grab a Bowl of Union Ramen!
No matter what you may know about ramen, stop by Union Ramen today and take your mind and senses on a culinary adventure. You may just find your new favorite meal!
Be sure to check out their Facebook and Instagram for menu updates and truly mouthwatering photos of their cuisine.