Toyota Car Reviews Harvey LA

Deciding to add a Toyota to the family is very exciting. However, there's a lot that goes into the process of finding the perfect Toyota for you-especially research. We at Bohn Toyota are thrilled that you're beginning the process of finding your next vehicle and want to help you as much as we can.
That's why we've compiled the resources on this page. All in one convenient place are the detailed reviews that you need to narrow down which Toyota model is right for you. Shoppers in Metairie, Harvey, and New Orleans should explore what this page has to offer by reading ahead and clicking on the many available reviews!
What Our Car Reviews Have to Offer
Designed to be used as helpful research tools, our car reviews have an abundance of important and detailed information about the vehicles you're interested in. Just a few of the items you'll find in these categories include:
Power: Powertrain lineups, efficiency, power output, towing & hauling capabilities
Interior: Cargo space, passenger space, upholstery, climate features
Technology: Convenience features, infotainment systems, entertainment technology
Safety: Passive features like airbags, advanced active features, safety ratings
With this kind of information in your research arsenal, you'll be able to easily decide which Toyota models are a good fit for you and your lifestyle. Also included in these reviews is detailed information about how you can easily schedule a test drive with us at Bohn Toyota.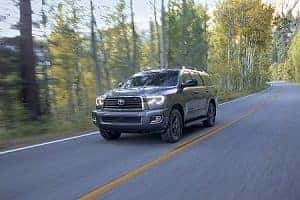 Why Read Our Toyota Car Reviews?
We know that we aren't the only sources of research tools-however, our helpfulness extends far beyond these resources. Once you've looked through these car reviews and find yourself ready to take the next step towards finding your next Toyota, we'll be right here ready and eager to help.
So, now what? Let's get started on finding your next new Toyota! You can get the ball rolling right now by simply scrolling down and clicking on the vehicle models that you're interested in. Shoppers in Metairie, Harvey, and New Orleans can then make the short drive to our dealership to get behind the wheel and test drive these vehicles whenever they're ready.