Toyota RAV4 vs Nissan Rogue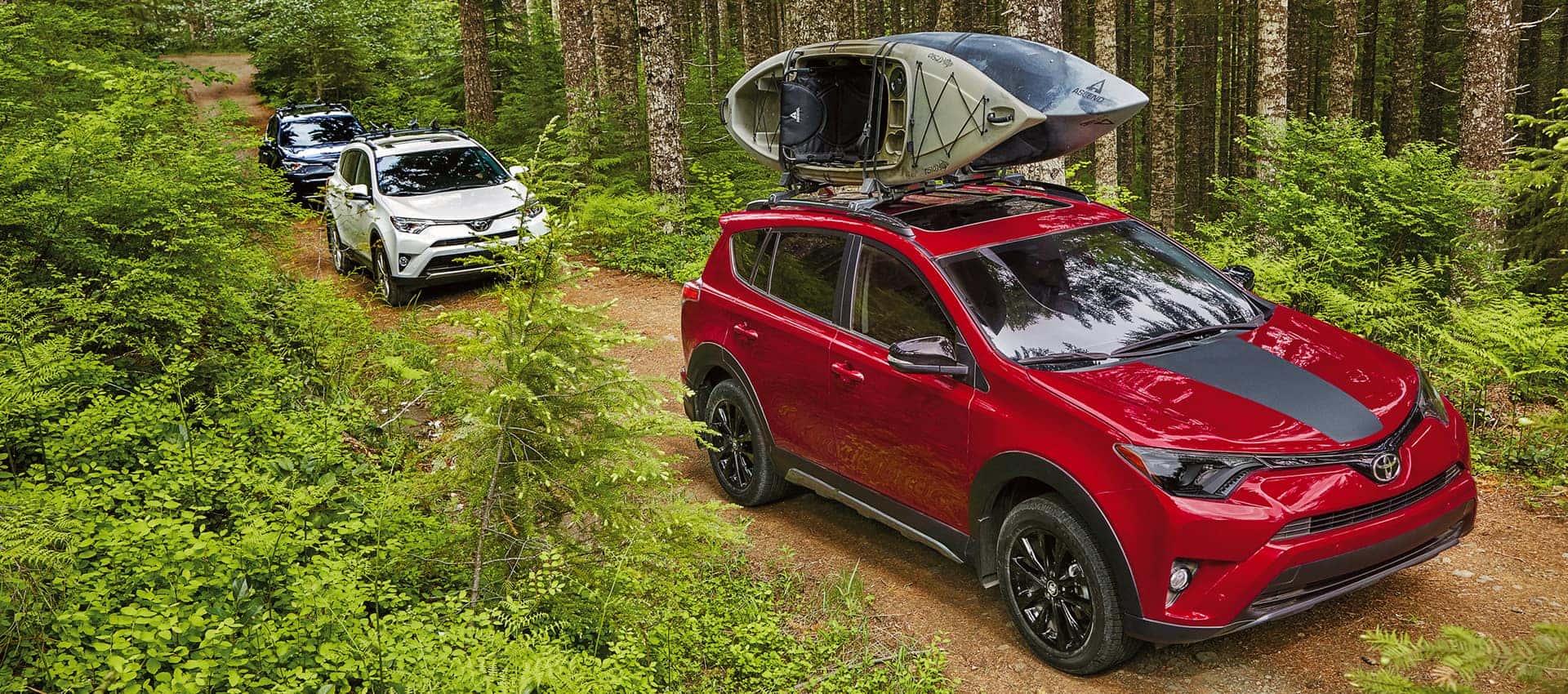 Relying on a crossover is easy due to its strong and efficient performance, as well as its ample cargo space that makes weekend getaways much easier to accomplish. If you're seeking out the right model, and you're torn between the Toyota RAV4 vs Nissan Rogue, then you've got a tough decision to make. Our team at Bohn Toyota is here to help drivers in Harvey, New Orleans, and Metairie get a better sense of what these vehicles offer, and of course how they differ, to find out which one seems like the better pick for you.
Read our Toyota RAV4 vs. Nissan Rogue comparison to see which one could be your next vehicle!
Nissan Rogue vs Toyota RAV4 Engine Power & Performance Specs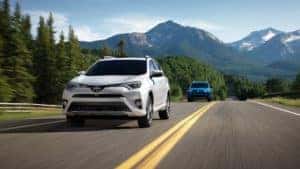 Oddly enough, the Nissan Rogue and Toyota RAV4 each come with a 2.5L 4-cylinder engine. The Rogue includes a Continuously Variable Transmission while the RAV4 comes paired with a 6-speed Electronically Controlled Automatic Transmission with Intelligence. When it comes to the output, the Rogue pushes to 170 horsepower while the RAV4 surpasses at 176 horsepower. Each of these crossovers include an optional hybrid engine for drivers who are looking for more fuel efficiency and eco-friendly driving.
Cabin Space & Cargo Capacity
Each of these crossovers is equipped to hold five passengers respectively. Within the cabin, each vehicle offers considerable space for their passengers, but the RAV4 seems to have an advantage over the Rogue with rear headroom, offering its passengers 38.9 inches while the Rogue only offers 38.5 inches.
In terms of cargo space, the RAV4 offers 38.4 cubic feet which expands to 73.4 cubic feet when the rear seats are folded. The Rogue offers about the same cargo space, however, when the rear bench is folded, it only offers 70 cubic feet of total cargo space.
Audio Entertainment & Technology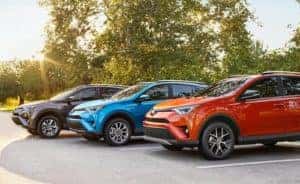 The Toyota RAV4 and Nissan Rogue each include a dashboard-mounted screen that gives you access to your media options. The screen in the RAV4 includes advanced voice recognition, which adds the convenience of using voice commands to select your media options or phone contacts.
Both vehicles include Bluetooth® hands-free phone and audio stream, an AM/FM radio, a CD player with MP3 playback capabilities, USB/auxiliary inputs for external media devices, and even text message delivery to the display screen to keep you connected during your trips. The RAV4 comes outfitted with a 6-speaker sound system while the Rogue only includes 4 speakers within the cabin.
Toyota RAV4 vs Nissan Rogue: Making Your Decision
At Bohn Toyota, we hope that this RAV4 vs. Rogue comparison showed you what these two popular models offer and how they differ. We also hope that this comparison helped add a little more ease into your decision. While you're now aware of the many notable advantages held by the RAV4, you may need more information, insight, and experience to go on to decide. When you're ready, come by our dealership for a closer look.
Get to know the Toyota RAV4 by scheduling your test drive at Bohn Toyota. We're here and happy to help drivers in Harvey, New Orleans, and Metairie get a better sense of their options so they can choose the right one.