Toyota Lease Deals near New Orleans LA
There's nothing like getting around the scenic streets of New Orleans than behind the wheel of the car you love. Of course, if it's not the right time or buying a car doesn't suit your lifestyle, there are other options for you where you don't have to compromise for the vehicle that you want. Finding Toyota lease deals near New Orleans is streamlined. Simply find us at Bohn Toyota to get started, and contact us with any questions!
Exploring the Toyota Inventory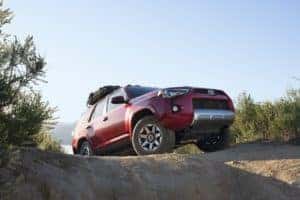 When you want to lease a car near New Orleans, it helps to get a sense of your options so you can figure out which model is best suited for your style and needs. If you're looking for a peppy sedan for traveling on the highway or the crowded city streets, you may want to consider the Toyota Corolla or Camry. If you're an adventurer that's seeking out a vehicle with a notable performance with some extra cargo space, the Toyota RAV4 or the Toyota Highlander may be the right choice.
You can get started browsing the selection by heading to our website and navigating the various models and trims in our new Toyota inventory. Of course, you can also head in for a more personalized experience with our team members, who can help you get a stronger sense of what the models offer.
Experiencing Your Lease near New Orleans LA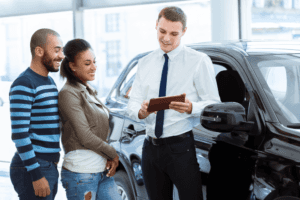 If you're considering leasing a car near New Orleans, you'll want to know how the vehicle handles. When it's time to take your browsing to the next step, you can always head to our dealership for a closer look and to truly acclimate yourself with the Toyota model that you're interested in. Our team members can even showcase the varying trims and options so you can have a firm understanding of what you can include with your Toyota lease.
Of course, in order to truly decide on the vehicle and if it's the right Toyota lease, you'll want to take it out for a test drive. This will give you the chance to get a handle on its performance while getting a closer look at its interior comforts and the impressive technology features. The test drive will help you confidently decide if it's the Toyota model you want to lease.
The Benefits of Picking a Toyota Lease
Deciding to lease a car near New Orleans rather than buying it has its own set of advantages. You're not tied down to a finance plan that will have you paying off the vehicle for the next few years. Typically, you'll see lower monthly payments with a lease. Most routine maintenance is even covered under warranty until a certain mileage.
The biggest takeaway with leasing a Toyota is that you get the vehicle you want for a few years, allowing you to get around while having a set of wheels to rely on. When the lease is up, you can simply turn it in, buy it out of the lease, or lease an entirely new Toyota model. Leasing helps you stay up-to-date on today's vehicles!
Are you interested in leasing a Toyota, or do you want to get the ball rolling? Contact us at Bohn Toyota to schedule a test drive today!