Toyota Lease Deals near Marrero LA

If you're in need of a reliable set of wheels to help you navigate the streets of Marrero and beyond, there's plenty of options. If it's not the right time in your life to buy, or you simply don't want to take over ownership of a vehicle, there are other ways to hit the streets without having to finance. In fact, there are Toyota lease deals near Marrero available at Bohn Toyota!
We're here to help drivers get a better sense of leasing at our dealership so when the time comes to get behind the wheel, you'll know where to go and you'll be well-versed with leasing options. Be sure to contact us today with any questions!
Browsing Your Toyota Options at Our Marrero LA Dealership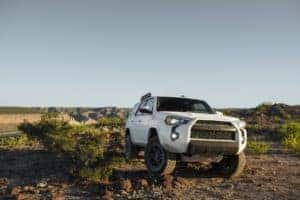 No matter what type of vehicle you're looking for, there's certainly one for everyone in our inventory. Whether you're interested in a sporty sedan like the Toyota Camry or Avalon, a spacious and thrill-seeking midsize SUV like the Toyota RAV4, a full-size SUV like the Highlander or 4Runner, or even a capable pickup like the Toyota Tacoma or Tundra, there's plenty to choose from. Get started by browsing the inventory online, so when it's time to head to our dealership, you'll know which model interests you the most!
Learning More About Toyota Lease vs Buying
When you're planning to lease a car near Marrero, it helps to have a sense of how it differs from buying. When you buy a car, there's a down payment required, and you go through financing to come up with a rate and terms to help you pay the vehicle off over time. There's plenty of benefits to owning a car, but there's also a lot of responsibility.
When you get a lease near Marrero, there's quite a few differences from buying. A Toyota lease typically lasts a few years, and in those few years, you have a set of wheels that you can rely on to help you get around. Most of the maintenance is covered until a specific mileage, and after that you'll need to pay for routine services.
Once your Toyota lease is up, you've got a few options that you'll want to consider. You can simply turn the vehicle back in and walk away, buy it out of the lease, or you can lease an entirely new vehicle that's fitted with the latest features, technology, and style!
Learn More About Toyota Lease Deals near Marrero LA
At Bohn Toyota, we hope that this guide on Toyota lease deals has helped you get a stronger sense of the automotive options. While you're well aware of the benefits on a lease near Marrero at our dealership, you may find that dropping by our dealership and talking with our associates can help you get a full sense of the terms, conditions, and the benefits.
When you're ready, drop by and see us at Bohn Toyota or even schedule a test drive with your favorite model to see if it's the one that you want to lease!