If you're in need of a car, but you're not ready to buy one, there are other options that can get you behind the wheel. You can easily find Toyota lease deals near Harvey, simply by heading to Bohn Toyota. As a dealership in and serving Harvey, we're here to help you along on your journey.
When it's time to start considering your options, we'll be here to assist you every step of the way! Be sure to contact us with any questions you have.
---
Browsing the Toyota Lease Deal Selection at Our Harvey Dealership
There are plenty of options for you to consider as your potential Toyota lease. No matter your style, there's a vehicle for you. Whether you're seeking out a sleek sedan like the Toyota Camry, an adventurous midsize SUV like the RAV4, or even a powerful pickup like the Tundra, you'll find these models and many more styles and classes in our inventory.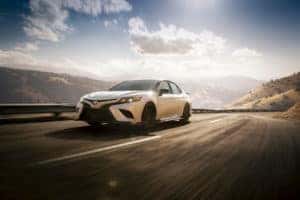 Heading to our dealership can help you get a full perspective of your options. However, we understand that schedules can get busy, which is why our inventory is online. You can browse at any time that's best for you so you can plan ahead on your visit with us!
Toyota Research & Resources
Deciding on a lease can be a bit of a challenge—given the amount of options available. However, our research library is here to help you learn all about your options so you can easily determine which models seems like the perfect fit for you!
Our Toyota reviews will give you a great rundown of the vehicle by providing details on the performance and features. Our comparisons can even show you how your favorite Toyota model measures up to similar models from different brands, so you can see how they differ and determine which one is best suited for you!
Getting Behind the Wheel
If you're getting set to lease a car in Harvey, you may find that experiencing the vehicle is a step in the right direction. Once you've had a chance to browse our lease specials and read a couple reviews, you'll have an idea of which Toyota lease appeals to you the most. When you get behind the wheel for the test drive, it's your chance to take your research a step further so you can truly see what it offers.
---
Why You Should Lease a Toyota Model at Our Harvey Dealership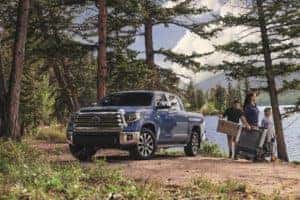 When you're contemplating which brand of car to lease, there are plenty out there to consider. However, there are also a few important reasons why you should lease a Toyota.
Toyota models are always on the higher side of the spectrum when discussing efficiency and reliability. Each model offers an engine that blends power and fuel efficiency to provide you with a great performance.
All Toyota models come standard with impressive infotainment systems mounted in the dashboard which not only let you easily access your media options, but give you the control to conduct hands-free phone calls through the Bluetooth® system.
Another major benefit to leasing a Toyota model is Toyota Safety Sense™. Most Toyota models come standard with Toyota Safety Sense™, which is a suite of driver-assisting technology features that work by using exterior sensors to measure the speed of the vehicle along with its distance from the car or object ahead.
Using these measurements, the systems will then determine if a collision is imminent. Using a warning system and brake pressure, they will slow the vehicle to reduce the force of impact while giving you a window to react and stop the vehicle or execute evasive maneuvers to avoid the collision altogether.
---
The Differences Between Leasing vs Buying a Toyota
When it's time to take the steps toward getting your car, you'll want to carefully analyze the leasing process and how it differs from buying a Toyota. To start, when you buy a Toyota, you own it, it's yours, and you can do whatever you want with it until you're ready to sell it, trade it in, or simply move on.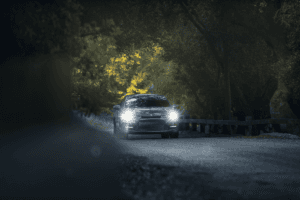 There's a lot of responsibility with owning a car. You'll need to ensure that you keep up with service so it can continue to last. However, there are more significant service and repairs later in its life, whereas with a lease, you'll have already turned the vehicle in.
Leasing is an option that gives you a car to rely on for a few years. However, there are a few mileage limitations, so you'll want to be wary of any lengthy road trips you have planned. And since you don't own the vehicle, you'll want to make sure to keep it in good condition during your term. Any cosmetic issues will need to be paid for when the term is up.
The Benefits of a Toyota Lease in Harvey LA
The leasing process is easy and fun. There are also plenty of benefits to leasing a car. On top of the potential lower costs each month, you'll have a set of wheels to help you get around without having to finance. You can enjoy the latest vehicle technology and features and rely on them for a set of years.
Once your lease term comes to a close, you've got a few options to consider: You can easily turn the vehicle in and walk away, buy the vehicle out of the lease and continue your adventures, or simply lease a new Toyota at our Harvey dealership! That way, you'll be able to stay up-to-date with your vehicle and you'll benefit from having all the latest features and technology to assist you on your commutes and travels!
At Bohn Toyota, we're proud to help drivers lease a car in Harvey that they'll love. Drop by or schedule a test drive with us today! We're here to help you find the right Toyota model to lease for your adventures on the road ahead!
---