Toyota Dealer near St. Bernard Parish LA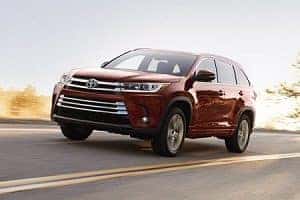 St. Bernard Parish, LA, is located on the southeastern stretch of the state. Most notably, it's known for its fishing and shrimping industries. The effects of Hurricane Katrina may have resulted in a few setbacks, but the parish and its industries are on the rise. Those who stayed in the parish after the storm have been fundamental in bringing the area back to its former glory, by assisting with the recovery and repairs, as well as establishing the parish as their home, and no hurricane will make them leave.
Considering that the area features long stretches of scenic roads, having the right kind of transportation is necessary. When the time comes to find a new car, you can get started by shopping at a Toyota dealer near St. Bernard Parish! At Bohn Toyota, we can't wait to help you get started!
St. Bernard Parish Toyota Inventory
When you're ready to get started, you've got a wide variety of models to choose from and having a Toyota near St. Bernard Parish makes the experience so much easier and convenient. You can easily head over to our dealership to catch a glimpse at impressive models like the sleek and popular Toyota Camry, the spacious and commanding Toyota Highlander, or even the tough and capable Toyota Tundra, among many other great sedans, crossovers, SUVs, trucks, and hybrids to choose from!
You can even explore our inventory online to preplan your trip to find exactly what you're looking for!
Getting Assistance from Our Friendly Experts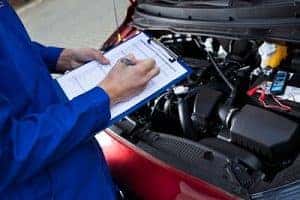 Once you've decided that it's time to make the trip to our Toyota dealership from St. Bernard Parish to get a better look at your options, you can always count on our friendly experts to point you in the right direction. When you get here, they'll gladly show you around to the different models and styles. Based on the class or model that you're considering, our experts will provide you with the important details like the specs, trim levels, included features, and available options so you can get a full sense of your options.
Test Drive a Toyota near St Bernard Parish
After you've had a chance to take a look around, there's a model that'll stick out and pique your interests. When you're ready, we'll set you up with a test drive so you can experience the vehicle out on the road. It's your chance to feel the car out by assessing its performance, getting a closer look at its features, and determining how you feel behind the wheel. By the time you make return trip to our dealership, you'll have your mind made up, and we'll be ready to get started on your financing so you can get back out on the road and enjoy the adventures!
At Bohn Toyota, we're proud to lend a helping hand to drivers in St. Bernard Parish for when the time comes to buy a new car!