Toyota Dealer near Estelle LA

Estelle, LA is a picturesque community in Jefferson Parish that's home to more than 16,000 people. There are tight-knit neighborhoods throughout the community, as well as some notable eateries and locally-owned businesses. Considering that Estelle is roughly 12 miles south of New Orleans, it's common for residents to commute to the Big Easy for work. While there are bus services throughout the community, there's no better way to hit the road than behind the wheel of a stylish vehicle that's packed with fun and sophisticated features.
If you're currently in the market for a new car, you may want to drop by your Toyota dealer near Estelle, LA, to get started. At Bohn Toyota, we're here and happy to help you.
Get a Sense of Your Options at Our Toyota Dealership near Estelle
When it's time to choose your next car, you've got quite the options to consider. Whether you're looking for a fun and agile crossover like the Toyota RAV4, a powerful pickup like the Tundra, or a smooth and stylish sedan like the Camry, finding a Toyota that appeals to your style and sense should be too difficult. Since you've got a reputable Toyota dealer near Estelle, making the trip and finding your next car is really convenient. You can even make the experience easier and more streamlined by browsing our online inventory and narrowing in on your favorite models.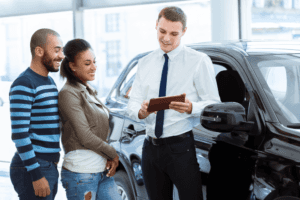 Taking a Closer Look at Your Favorite Toyota Models
While you have the opportunity to browse our inventory online, you can also head to our Toyota dealership near Estelle to check out your options in-person. You'll get a great perspective of the vehicle's size and appearance while our sales associates provide you with more details about your favorite models. Once you've narrowed down your list and you've got your eye on a specific model, it's your chance to see how it feels on the road.
Experiencing Your Next Model
Once you've found the vehicle that really interests you, getting behind the wheel and experiencing it out on the road is the best way to tell if it's the right choice for you. The test drive gives you the opportunity to get a feel for the performance and handling, and it even gives you a closer glimpse at the style and the entertainment amenities. By the time you pull back into our dealership and put the vehicle in park, you'll have your mind made up.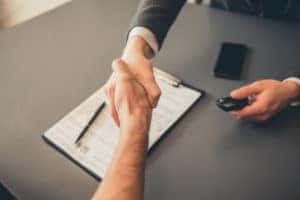 Leasing & Financing at Our Toyota Dealership near Estelle LA
After taking the test drive, and you're looking to move forward in the process, you'll head to our finance center to complete the deal. Our financiers can help you better understand both financing and leasing by going in-depth on their respective terms and conditions, so you can determine the best route to take for your lifestyle and needs. Once you've made your decision, you'll be ready to sign and hit the road in your new Toyota!
At Bohn Toyota, we're here and happy to help drivers in Estelle, LA, find the vehicle that's perfectly suited for them!