Toyota Dealer near Harvey LA
Your Local Harvey Toyota Dealership
Deciding to add a Toyota to the family is so exciting. Now, you'll just need to find the perfect Toyota dealer in Harvey, LA. Luckily, Bohn Toyota does more than just provide an extensive new inventory of top-notch Toyota trucks, cars, and SUVs. We go above and beyond to give our customers everything they need throughout their car-owning life with helpful service, assistance, and finance!
Below, you'll find more information about who we are and the many services we offer. Read on to learn about our inventory, financing department, service center, and more!
---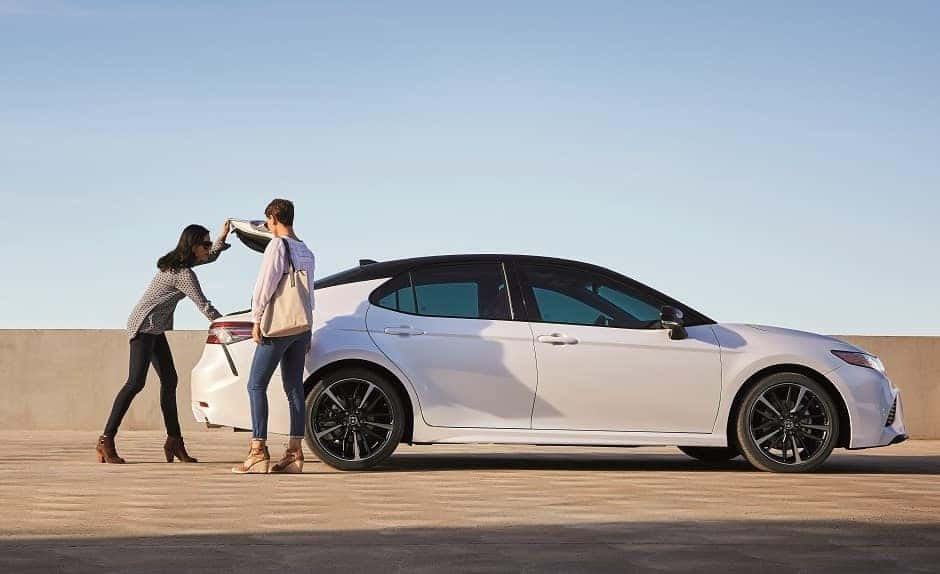 New Toyota Trucks, Sedans, & More
Our priority is customer happiness and we know nothing would make you happier than finding your dream car. When you shop with us, you'll not only have more than 2,600 new Toyota vehicles of all makes, models, and colors to choose from, but you'll also have the devoted members of our Toyota sales team on your side.
These knowledgeable individuals will take your wish list and turn it into reality. Whether you're looking for something small for commuting, like the Camry, or something a bit bigger for the family, like the RAV4, we're confident we have the Toyota for you.
---
Certified Used Toyota Models
When it's time to find a used car, you may want to check out the selection of Toyota Certified Used Vehicles in the inventory at our Toyota dealership in Harvey. These pre-owned Toyota models need to meet some crucial requirements before being certified by us. Each model must be no more than six years old and have fewer than 85,000 miles on the odometer.
In addition to production date and mileage restrictions, each model endures a rigorous 160-point Quality Assurance Inspection to ensure the vehicle is in high-quality condition before entering our Certified Used Toyota inventory. Once we've assessed the vehicle is in great condition, it's available for purchase.
The purchase of a Certified Used Toyota model has a few notable benefits. Each model comes with a CARFAX® Vehicle History Report™ so drivers can learn more about its previous ownership and maintenance. On top of that, each vehicle comes with a set of warranties and benefits, including:
12-month/12,000-mile Limited Comprehensive Warranty
7-year/100,000-mile Limited Powertrain Warranty
1-year Roadside Assistance
New-Car Financing Rates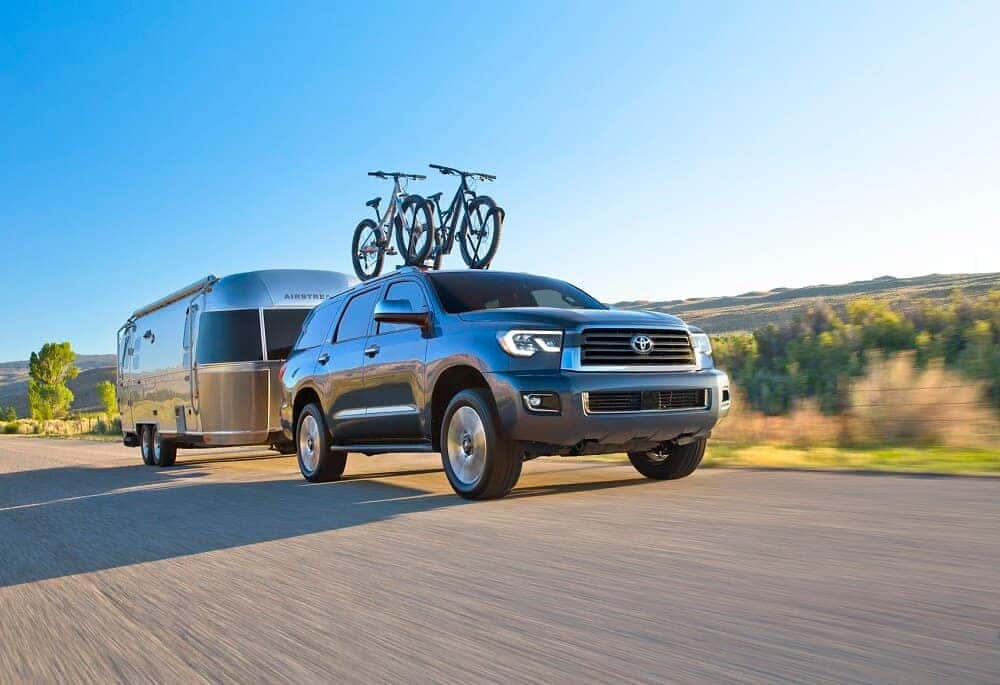 ---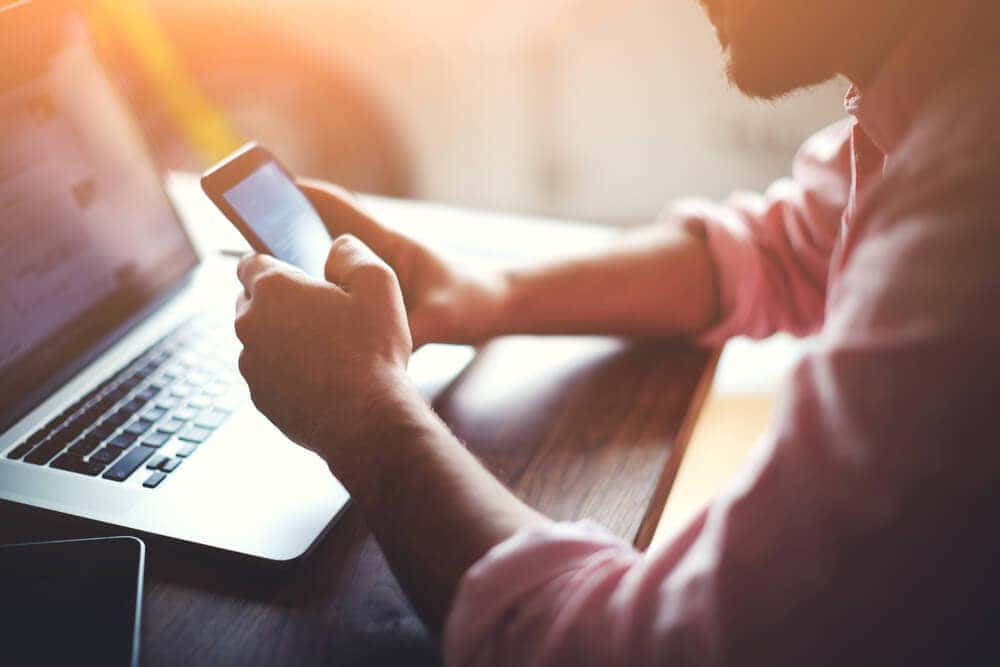 Researching Your Next Car at Our Harvey Toyota Dealership
One thing that helps us stand out as a Toyota dealer in Harvey is our commitment to helping drivers figure out their options. We offer free research materials drivers can use to learn more about their options so they can decide on their next car more confidently. These online research materials provide drivers with the details they'll need so they can easily choose their next set of wheels.
Our vehicle reviews are detailed and informative. You can learn all about what each Toyota model offers with its engine performance, its interior features, its safety components, and even its options. We even have vehicle comparisons to help you decide on your next car when you're torn between two models. These guides place your favorite Toyota next to a similar model from a different brand so you can see what they offer, how they differ, and which vehicle seems like the better choice for your needs and lifestyle.
---
Experiencing Your Toyota in Person
After you've had the chance to explore our online inventory and research some of the models you're considering, you'll want to head to our Toyota dealer in Harvey, LA, to take a closer look at the vehicles on your list. That way, you'll truly get a sense of their size, stature, and style. When you're here, our helpful Toyota experts can guide you through your options while providing insight on the various trim levels, the latest features, and even the optional packages you may want to include.
Of course, as you're inching toward your decision, there's no better way to decide than by climbing in, turning the key, and putting it in DRIVE. Taking the test drive will let you know what the vehicle can do while you're getting firsthand experience with its performance and handling. You'll also be able to check out the sophisticated features and style. Upon pulling back into our dealership and putting it in PARK, you'll know if the vehicle is the right choice for you!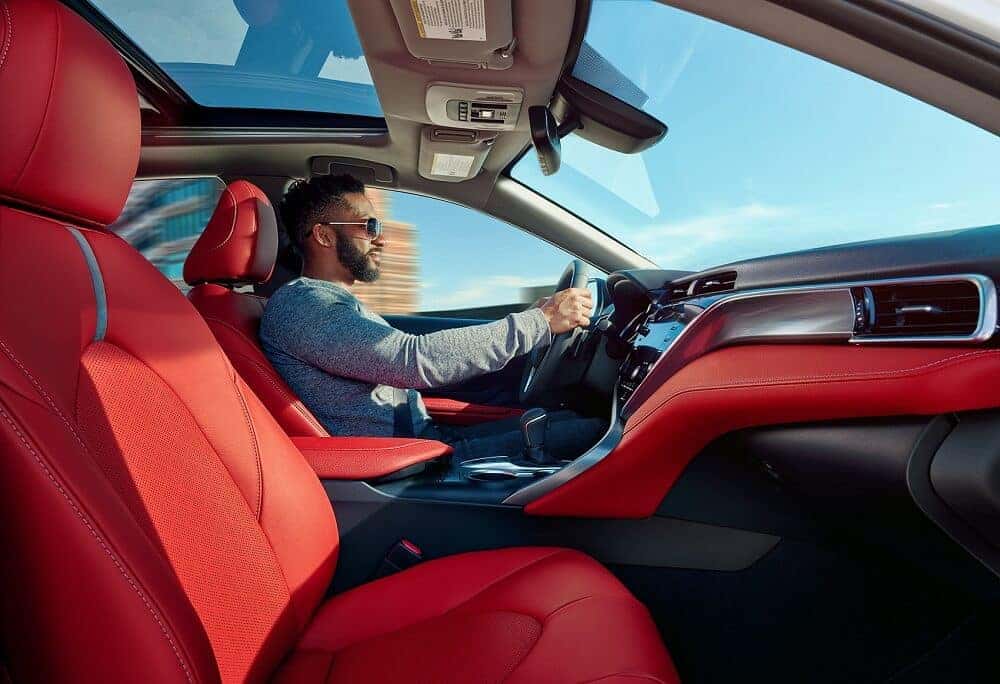 ---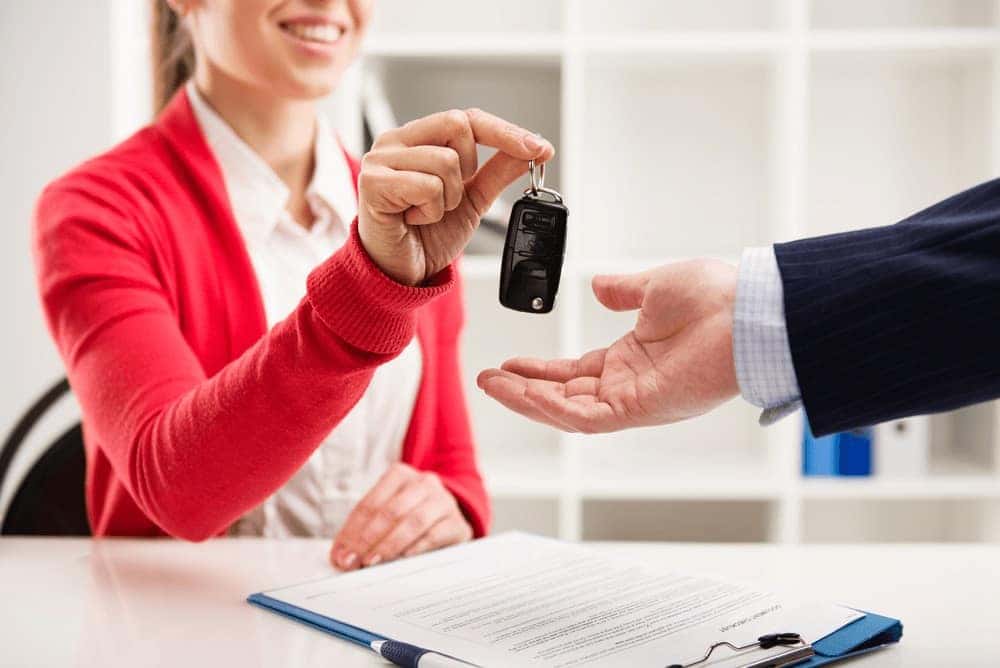 Toyota Financing Made Easy
Finding the vehicle you want to take home with you is the first step. Finding a way to pay for it is the next, and we'll be there to help throughout the process. Our Toyota financing team will step in and help you find a finance plan that fits both your budget and your lifestyle.
To help you with this leg of your buying journey, we also offer several helpful finance tools right here on our website. Explore your trade-in options by using our trade-in calculator, check out our Military and College Grad rebates, or get pre-approved by completing our online finance application.
---
Leasing a Car at Our Toyota Dealer near Harvey LA
It's important to determine your options when you set out to find a new car. Of course, you'll also need to figure out if you want to own or lease a Toyota. Leasing has a few differences from buying, so if you're simply looking for a vehicle to drive the next few years or you're not looking to own just yet, leasing can be a great option to consider.
When you lease a car, there's a down payment, but it's often less significant than if you'd purchase the vehicle. You may also see lower monthly payments when you lease. You'll want to take care of the vehicle as if it were your own, keeping up with service and being mindful of mileage, but it's not yours—you're essentially renting it for a few years.
As the Toyota lease term ends, you'll want to consider your next steps before returning it to our Toyota dealer in Harvey, LA. You can simply give it back and walk away. However, you'll also have the option to buy the Toyota out of the lease. Of course, you could also lease an entirely new Toyota so your ride can stay current on style, features, technology, and more!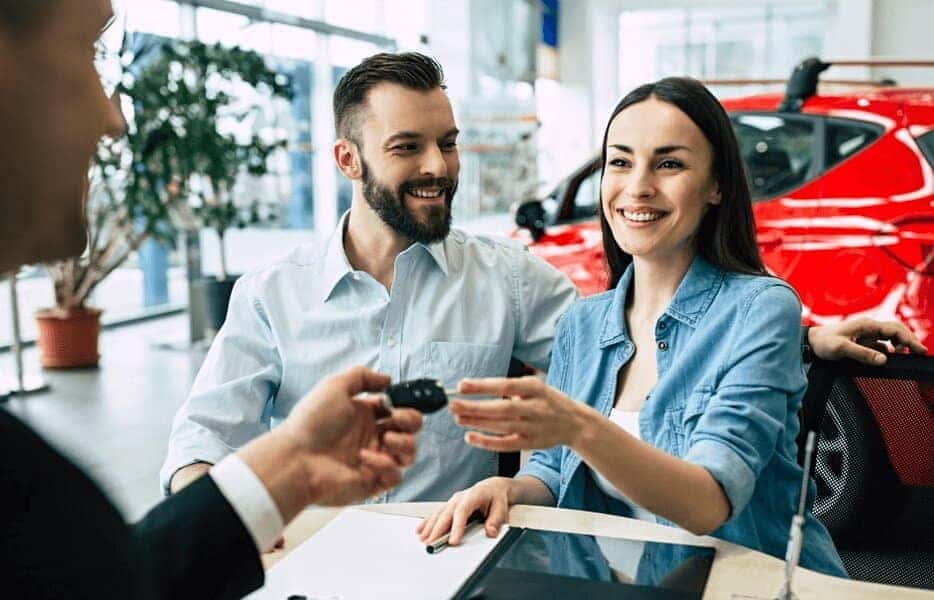 ---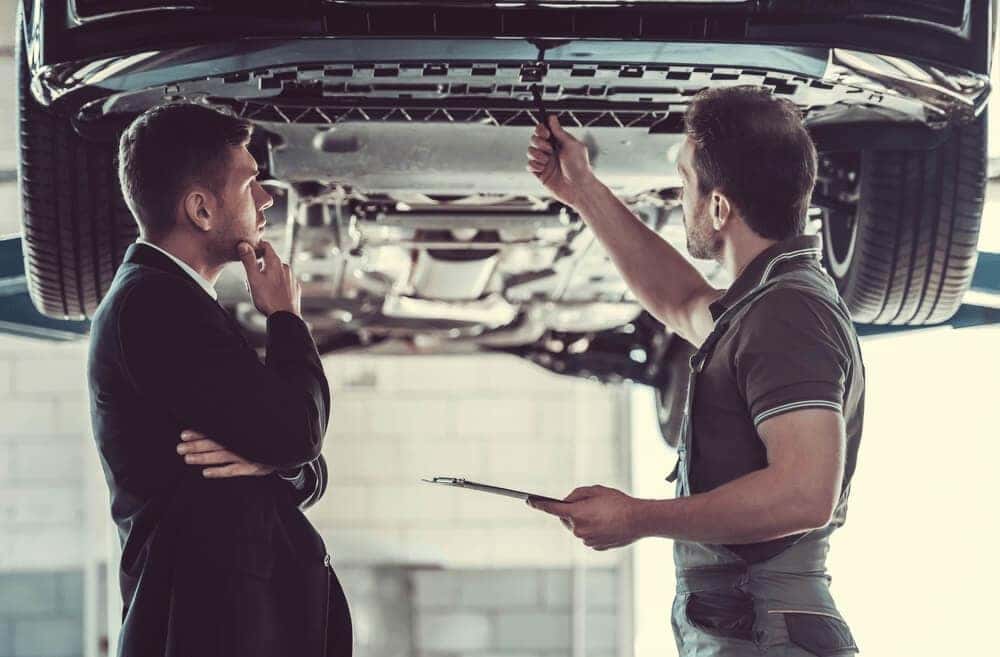 Convenient On-Site Service Center
We know how much your vehicle means to you. That's why our Toyota service center makes it nearly effortless for you to keep your vehicle in great condition. Bring your vehicle back any time for all your maintenance needs. No matter how big or small your service needs are, your vehicle will be in the best of hands.
Our team of expertly trained service technicians is just as seasoned in full-scale collision repairs as they are with routine maintenance services like oil changes and tire rotations. Regularly scheduled service and maintenance can go a long way toward catching problems early, ensuring that your vehicle is performing at its best and most efficient and even lasting well beyond its initial life expectancy. Even if you're looking for Toyota parts to handle repairs yourself, our service center makes it easy for you to order parts online.
Keeping up with routine service is important because it helps increase the longevity of your vehicle as well as improve its performance and efficiency. When you bring your vehicle in for regular inspections, our team of Toyota technicians will be able to spot an issue forming under the hood. Once it's detected, they can provide preventative maintenance so you can avoid a major problem and potentially costly automotive service and repairs.
---
The Town of Harvey Louisiana
The town of Harvey, LA, is home to over 20,000 people. However, this area wasn't always so populated. When it was established more than 200 years ago, this town was just a small French Louisiana village. People were drawn to the area over the years because of its rapidly growing reputation as a company town.
Located on the West Bank of the Mississippi River, this city makes a great place to raise a family. Considering its proximity to New Orleans, it's home to a lot of commuters who work in the big city and travel by the Crescent City Connection. Considering the travel, finding the right fuel-efficient vehicle can make all the difference during your commutes. That's where we come in!
---
Get Toyota Shopping with Us Today!
As you can see, Bohn Toyota has everything you need to find your next vehicle, finance it, and keep it perfectly maintained for as long as you have it. Get the ball rolling at our Toyota dealer in Harvey, LA, by browsing our inventory right on our website. There, you'll get to check out the vast array of Toyota models, from a compact sedan like the Toyota Corolla, a spacious SUV like the Highlander, or even a powerful pickup like the Toyota Tundra!
When you see something you like, be sure to schedule a test drive. At Bohn Toyota, we're proud to serve and be part of the city of Harvey, LA!