Toyota Car Comparisons

Research: It's the most essential part of smart car shopping. At Bohn Toyota, you can get a step ahead of the game with our library of Toyota car comparisons.
Wondering how your favorite Toyota cars stack up against the competition? The articles on this page are a great resource for Harvey, New Orleans, and Metairie, LA, drivers who want to weigh their options and see several cars side-by-side. Read on to learn more about our comparison pieces-and reach out to us if you have any questions!
Toyota Car Comparisons
Toyota Crossover/SUV Comparisons
Why Read a Car Comparison?
Good question! When you're shopping for your next Toyota, we're sure many different cars have stood out to you for a variety of reasons. How do you know which one will serve you best? There are many ways, from consulting with vehicle experts to taking test drives-but before you do all that, reading comparisons can be helpful.
The more you know about all the vehicles within the segment (small cars, midsize crossovers, etc.) you're shopping in, the higher your chances of choosing a ride that will keep you satisfied in the long term. And, by comparing vehicle specs and features, you can learn which cars lead in the categories you care about most.
Toyota vs Nissan>
What's in a Toyota Car Comparison?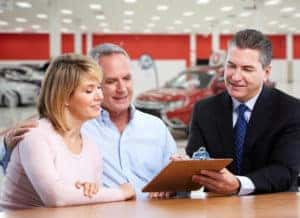 When you read our comparison pieces, you'll often see Toyota cars compared with other vehicles in their market segment. The Toyota RAV4 compact SUV, for example, might go up against the Chevy Equinox or Subaru Forester. You'll be able to compare how they perform across a range of metrics.
Or, you may find two similar Toyota cars going head-to-head, helping you decide which of the two fits all your needs best. Learn more about performance specs, interior design, exterior features, technology, and more!
Search Our Toyota Car Comparisons Today!
There's no time like the present to start your car research. Our whole library of Toyota car comparisons is right here on this page for your convenience-just click the link for the comparison you want to read, and you'll be redirected to it.
To learn more about any Toyota cars you're interested in, contact us at Bohn Toyota, your dealer proudly serving Harvey, Metairie, and New Orleans, LA!