Top Kid's Activities Harvey LA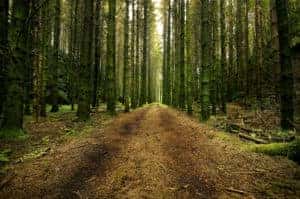 If you're on the hunt for great ways to entertain your kids near Harvey, LA, we've found three destinations you simply have to check out. All three offer something different to encourage children to have fun as well as keep them mentally stimulated.
Here's a quick description of each one.
BooKoo Bounce
BooKoo Bounce boasts 16,500 square feet of nonstop children's entertainment that includes 20 arcade games and 20 inflatable bouncers, slides, and obstacle courses for your kids to have the time of their lives. This locally owned and operated destination provides the following services:
Walk-In Play
Children's birthday parties
Fundraisers
End-of-school parties
Family-friendly get-togethers
Go to BooKoo Bounce's Facebook page to check out all the fun they're having and to take the virtual tour.
Canoe and Trail Adventures
Canoe and Trail Adventures has been conducting thrilling and educational swamp tours and various outings in Louisiana for over 40 years. Their skilled and experienced guides provide a safe and fun learning environment for kids. The destinations for their tours include historic and scenic locales such as Bayou St. John, Manchac Swamp, and Cane Bayou.
Here is what they offer:
Paddling lessons
Wilderness skills classes
Day paddle trips through local wetlands, Bayous, and swamps
Multi-day camping trips
Take a look at some of the beautiful scenic photos and videos on the Canoe and Trail Adventures Facebook page.
The Monkey Room
The Monkey Room is an indoor playground that features epic slides, climbs, and obstacles for children of all ages. This custom designed play area and structure has something for everyone to enjoy. Below is a quick look at what they provide:
Two private party rooms
A toddler area for children aged two and under
Two hours of uninterrupted playtime for scheduled field trips
Get caught up on upcoming events happening at the Monkey Room by going to their Facebook page.
The Adventures are Waiting
Now that you've learned a bit about BooKoo Bounce, Canoe and Trail Adventures, and the Monkey Room, take your kids to each one and see what they think!