Top Family Friendly Restaurants New Orleans LA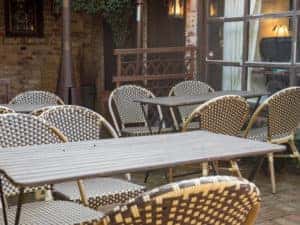 When it's time for a family outing in the Big Easy, you'll want to plan accordingly. While Bourbon Street can be fun, it may not be the best place to take the little ones. Instead, there are plenty of family-oriented eateries and bistros throughout the Crescent City, but we did some research and came up with this list of the top family-friendly restaurants in New Orleans that you'll want to head to!
The Backyard
There's no better experience than a family BBQ and that's exactly what The Backyard tries to encapsulate. This cozy and slightly hidden spot on Harrison Avenue serves up some tasty smoked meats that the whole family can enjoy. They have plenty of shareables, like dips, Muffaletta Deviled Eggs, and even Smoked Chicken Wings. But when it's time to roll up your sleeves and dine, you and your family will certainly enjoy sandwiches, like the Brisket, the Pork, or even the Sloppy Joe! They even have cocktails and a draft list that you can enjoy while spending some time at the Backyard with your family.
Dat Dog
Sometimes, the perfect family meal is the simple one. Dat Dog is an amazing eatery that serves up tasty hot dogs, gourmet sausages, and plenty of savory sides. What started out as a simple hot dog stand has grown and evolved into a chain of restaurants throughout New Orleans. They offer plenty of options, with Kielbasas, Bratwursts, and even Alligator Sausage. On top of the delicious dogs, there's Seasoned Tots, Cheddar Bacon Ranch Fries, and even Crawfish Etoufee to choose from as your side!
The Velvet Cactus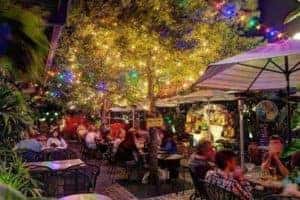 When you want to take your family out for a dining experience, you may want to consider heading into the Velvet Cactus. This Mexican-inspired restaurant offers a lush and inviting ambiance with their dining room and patio, and of course, an expansive and illustrious menu. They have an amazing list of starters for you and your family to enjoy while you peruse the menu. On top of the impressive assortment of Burritos, Tacos, Enchiladas, Tamales, and Fajitas, they also have a kids menu with plenty of great options that your little ones will enjoy.
Now that you know about some of the top family-friendly restaurants in New Orleans, you're ready to set out with your family and have some good times and great eats!