Top Crossfit Gyms near Harvey LA
CrossFit isn't as scary as may think, but it does provide a high-impact workout for individuals looking to get and stay in shape. Taking techniques from different popular exercises, you'll be able to train your muscles, tone your core, and feel good about yourself while and after doing these intense workouts.
To help get you started, we have searched high and low to find you the best places to try CrossFit near Harvey. It's time to get off your couch and into the game with these top-of-the-line studios.
Big Easy CrossFit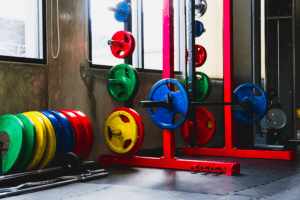 Ran by experienced and compassionate coaches, Big Easy CrossFit provides a friendly and welcoming atmosphere for all members, whether you're new to this exercise regimen or are a seasoned pro. These folks will also push to your highest potential, which is what we all need when working out.
Choose from many different classes to suit your needs and match your ability. On-Ramp is a good starting point, teaching you the fundamentals of CrossFit in a one-on-one setting. They also offer Olympic Lifting and WOD (workout of the day). Best of all, the first class is always free!
Crescent City CrossFit
When entering Crescent City CrossFit, expect to be challenged and encouraged. However, they make it easy to do so, customizing your workouts based on your goals, such as weight loss, overall health, or weightlifting. They even have kid's classes to develop agility and strength at a young age.
Before you begin hitting the mats, every member will go through a consultation to get to know you better and learn more about current health and goals. This provides them with the best plan of action to help YOU, so rest assured you're not just a member here, you're part of the team.
CrossFit Algiers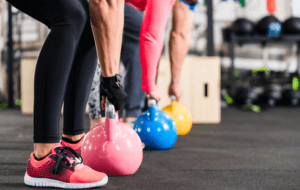 Hailed as being "tough but fair", CrossFit Algiers is the place to summon your inner warrior. They focus on the large array of benefits CrossFit has to offer in every course including mobility and recovery in a safe way.
Whether you're looking to go at it with a group or one-on-one with a personal trainer, this facility has a course for you. Perfect for all fitness levels, their Foundations class will teach you the basic movements while having tons of fun. They also offer weight training, competition prep, and much more.
Get Your Workout On
After reading about the best places to try CrossFit near Harvey, we know you're just itching to get to the gym. Good luck and enjoy getting fit.