Top Breweries Harvey LA

Finding a great local beer can be a game changer. Having that beer in the actual brewery can make it even better. The Harvey area is no stranger to great craft brews, but when it's time to head to the source, there's plenty of great spots to choose. We've compiled a list of the top breweries near Harvey, LA, that you should check out this weekend!
Brieux Carré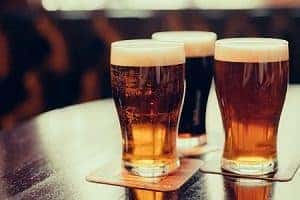 The team at Brieux Carré have a passion for beer and New Orleans and have encompassed both of their loves into this brewery. They've got a variety of styles of beer that they sell from local breweries as well as their own concoctions, including crisp pilsners, bitter lagers, hoppy IPAs, and savory wheat beers. Drop by for a Great Raft Southern Drawl, a Barnyard Circus Folk, a Big Beautiful Malt, or even Pomeranian Fight Club. Join the Brieuxminati Club, which includes a growler, stickers, discounts on pints and growlers, and even an invitation to an exclusive club party.
Port Orleans Brewing Company
A bunch of like-minded friends in the Big Easy got together and decided to start brewing their own beer, the end result is Port Orleans Brewing Company. This brewery knows that the people of New Orleans don't stop at just one pint, so they've crafted an eclectic beer list to please a wide audience. Stop in for some of their flagship brews like Riverfront Lager, Storyville IPA, Slackwater Brown Ale, or Dorada Mexican-style Lager, among many other new flavors. They even offer some pretty impressive food items, so grab a few bites and brews with your friends.
Urban South Brewery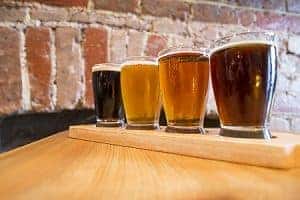 Urban South Brewery offers an expansive beer list designed to sooth the tastes of any beer aficionado. Founder Jacob Landry birthed the idea of opening up a brewery during a trip to Europe where he sampled Belgian and English ales, as well as German lagers. The inspiration is clearly evident in each of their brews, with options like Charming Wit, Holy Roller IPA, Paradise Park lager, and Lime Cucumber Gose, as well as several seasonal options. The great thing about Urban South Brewery is that they can their beer, so you can take some of your favorite flavors home with you!
Stop by These Breweries Today
Now that you've got a sense of the top breweries near Harvey, LA, you're ready to sample the local flavors and find your ultimate brew!