Tips on Used Car Buying

When you're car shopping, there are a lot of factors to consider in the decision between new and used models. The shopping process itself also looks different, so even if you're set on buying a used car, you'll want some handy tips on used car buying.
Since Bohn Toyota has a wide selection of used cars on our lot, we want to help you through this process. Keep the below information in mind when you're picking out your next vehicle in Harvey, New Orleans, and Metairie, LA!
The Benefits of Buying a Used Car
View our Used Car Inventory
Why Buy a Used Car?
There are a lot of benefits of buying a used car, and they go far beyond the price tag.
Of course, that value is a major benefit, so we'd be remiss not to mention it. Since used cars have already taken a hefty depreciation hit, you'll be paying less than you would for a new model. This means you can pay off your loan sooner—or use your budget to shop for a vehicle with more premium features.
Speaking of those features, any technology inside a used car has already been road-tested. This means that, if you're unsure of any high-tech features a car has, you can go online to read about other people's experiences. These real-world reviews can help you determine whether the feature is worth it, offering information that's often not yet available for new cars.
How to Buy a Used Car
Now that we've covered the why of used car shopping, let's take a look at the how.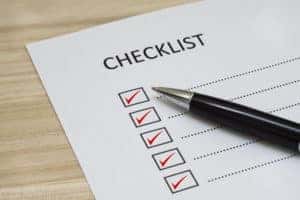 Whether you're buying new or used, the process starts the same: Take time to think about your budget and what you're looking for in a vehicle. Do you need something with enough space to carry a dog crate or growing family, or are you interested in something small and efficient?
Once you've hammered out your basic preferences, start browsing used cars online. Many used car dealers, including ours, offer a free CARFAX® Vehicle History Report™ that you can view right from their website. Give it a scan before scheduling your test drive.
During the test drive, make sure all the features you were excited about are in good working order. Make sure to take the car on back roads and highways, so you can assess its performance in multiple situations. Pay special attention for things like:

Cosmetic issues like rust, scratches, and torn seats
Braking performance
Weird noises or smells
Your comfort behind the wheel
Used Car Buying: Let us Help!
Are you ready to start reaping the benefits of a used car in Harvey, New Orleans, and Metairie? Bohn Toyota can help. In addition to our wide selection of used cars, we can provide you with competitive used car financing. Contact us today to learn more and schedule your exclusive test drive!