Community Spotlight- The Plant Gallery

There's nothing like sprucing up the yard for the upcoming season. Of course, if you're not skilled in the art of landscaping, you may want to seek out the professional touch. Working with an expert can add more curb appeal to your home and turn your yard into a lavish garden that really makes your property more alluring.
Luckily, The Plant Gallery is a local company that specializes in landscaping as well as floral arrangements for special events.
About The Plant Gallery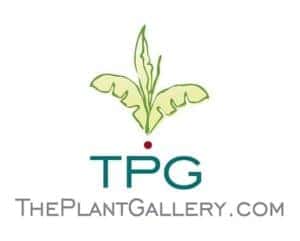 Kenneth Rabalais Jr. developed a love and appreciation for the outdoors during his youth when he worked on lawns and gardens—even running a lawn care service while in high school that evolved into a landscape company. Since 1991, The Plant Gallery has been involved in providing exceptional lawn care service.
Kenneth and his wife Jennifer created the company and based it in the French Quarter. Since then, they've expanded and have become one of the premier landscaping and landscape design companies in The Big Easy. They work with residential homes, lavish public gardens, and even corporate offices and parks throughout the city and surrounding areas.
Their current headquarters is a spacious 98,000-square-foot facility, complete with more than 60 on-site experts, as well as a 5,000-square-foot gift center that features unique lawn furniture, decorations, and additions that encompass the New Orleans style that you can add to your yard.
How The Plant Gallery Can Help You
The Plant Gallery is more than a landscaping service. While they can assist homeowners with designing a garden, yard layout, or even floral patterns throughout the front of the home, they can also assist with lighting and irrigation, which will add new nuances to your home's appearance. They even offer weekly pruning and shaping, or seasonal and bi-monthly cleanups and updates.
If you've got a green thumb, you can visit the garden center to pick up some plants for your garden to add more color and variety to your home's exterior. You'll even find tools and accessories to help you.
The Plant Gallery also offers rentals for weddings and special events. You can find your floral arrangements and lighting with the help of seasoned experts.
Start your New Orleans landscaping experience by contacting The Plant Gallery to transform your yard into a beautifully designed landscape you could only dream of!