Community Spotlight: Pier 424 Seafood Market

When it comes to restaurants, bistros, and eateries in the New Orleans area, there are plenty of amazing options to indulge in—whether you're hopping out on your lunch break or you're planning a night out in the Big Easy. One thing that these spots do especially well is seafood. So, if you're looking to shuck, crack, and toss some shells, you may want to swing by Pier 424 Seafood Market on Bourbon Street.
About Pier 424 Seafood Market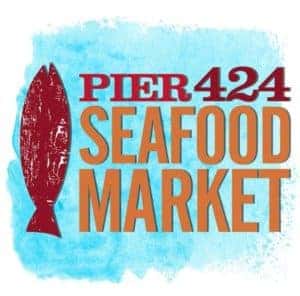 Pier 424 Seafood Market was established in 2010, but its location has a long and interesting history, stemming back to the earliest days of New Orleans. It's been homes, clubs, and even stables prior to becoming the seafood market. The timing for the Pier 424 Seafood Market was almost perfect, occurring just a few months after the New Orleans Saints had won the Vince Lombardi Trophy after competing in the biggest game of the year against the Colts. The city was riding high on the wave and having a newly established seafood restaurant added to the joy.
What's the Catch?
Considering the city and market's proximity to some significant bodies of water, the catches are fresh, and most are local. Whether you want to indulge in some oysters at the raw bar or select some tasty apps like popcorn shrimp, fried alligator, or bayou frog legs, there are plenty of amazing starters to get your taste buds rolling.
There's plenty of amazing po-boy options, with shrimp, Southern-fried fish, alligator, and oyster options, as well as a selection of blackened seafood for the crispy texture and the mouthwatering spices. You can even opt for fried options with a flakey crunch mixed with the moist and flavorful seafood.
If you're looking to go all out with your seafood night, there are some Chef Creations that you'll want to sink your teeth into! There's the rich and creamy crawfish etoufee, the sweet pecan gulf fish, shrimp creole, or the shrimp and maque choux grits. You can always keep it classic and simple with jumbo peel & eat shrimp, snow crab legs, or boiled crawfish!
When it's time to head out and dine on some tasty seafood, there's plenty of spots in New Orleans to try, but Pier 424 Seafood Market is certainly a standout. Follow them on Facebook, Twitter, and Instagram to get some updates about upcoming specials, new menu items, or the latest catch!