Local Spotlight: Nolé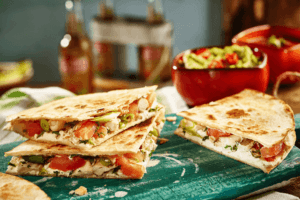 There are plenty of great spots in New Orleans for some amazing cuisine. One restaurant you'll want to make a point to visit is Nolé on St. Charles. This impressive eatery encompasses all of the Cajun and Creole ingredients that represent the city as well as some powerful Latin American-inspired flavors, so if you're looking for the genuine flavors of the Big Easy with some flair, you'll want to make a stop!
About Nolé
Nolé is the combined dream of investor Al Copeland and Chef Chris Lusk. Both love the city and its cultural significance with the culinary arts.  Using their genuine love for the Crescent City and Lusk's deep-rooted love and experience of Latin-style cooking, they came up with Nolé.
The menu encompasses a variety of different dishes ranging from Louisiana classics and Latin favorites. Using locally sourced ingredients and the right amount of natural heat and spice, the team brings forth a savory and memorable dining experience. Whether it's a staple dish you can find at the market or street food you'll find on the busy streets of Latin America, the two styles meld perfectly into a tasty and cohesive dish.
Browsing the Menu
There's plenty to peruse when you sit down to eat at Nolé. Whether you're looking to embark on small plate adventures or if you've come hungry, there's plenty to indulge in.
Get Started
Start your experience by picking at some Seafood Coctel or Fried Okra. If you're looking for starters with more substance, the Tres Queso Quesadilla with Chicken Verde or the Duck Confit Empanadas with charred pineapple salsa may do the trick!
Take Some Tacos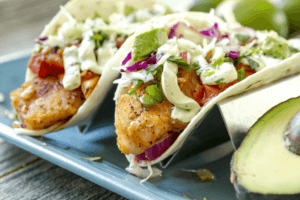 There's a special Taco section on the menu at Nolé, so you'll be happy to see the variety offered. Try the savory Brisket Tacos, the zingy Blackened Chicken Tinga Tacos, the Beer Battered Fish Tacos, or even the Corn Fried Oyster Tacos!
Pick a Plate
If you've arrived with a mission to eat, you may want to opt for one of the many full entrée options available. Go for the Hickory Grilled Salmon, Al's Southern Bone-In Fried Chicken Fajitas, Crispy Catfish Torta, Mexican Pork Stew, Cochon du Lait Paella, or more!
If you're looking for an authentic experience of Latin American and New Orleans cuisine perfectly blended together, you may want to swing by Nolé to sample the delicious eats that they offer!
Follow Nolé on Instagram and Facebook to see some of their dishes or learn about upcoming specials!