Local Spotlight: Monty's on the Square

While New Orleans is pretty much a foodie delight and a culinary capital, there are plenty of standout eateries throughout the city that really make you appreciate the flavors, styles, and passion that goes into cooking. One of these standouts in the Big Easy is Monty's on the Square. This classy restaurant serves up traditional New Orleans-style dishes as well as some inventive meals and cocktails to truly craft a unique and memorable experience.
About Monty's on the Square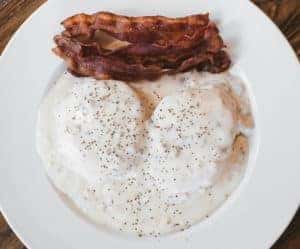 Located in the French Quarter along the banks of the Mississippi River, Monty's on the Square stands proud as one of the premier eateries, among some heady competition. It's in a building that screams old New Orleans style and architecture. The restaurant offers a fine dining menu with a casual dining atmosphere and experience.
The team behind the line and in the front of house are dedicated to making each guest experience a memorable one that they hope to experience again. With amazing entrees, delicious cocktails, and top-tier service, it's no surprise how well reviewed and received they are. Whether you're stopping in for an early brunch or a late lunch, you're bound to leave stuffed and satisfied.
What's Cookin'?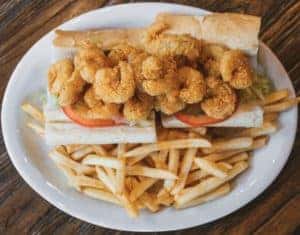 There's plenty of options on the menu to please a variety of palates. Whether you want to start off sweet with the Beignet Fries, indulge in savory delight with Biscuits & Gravy, or embark on your day with a flavorful Benedict or Omelette option, there's plenty consider to start your morning or early afternoon.
If you're heading in after breakfast, there's a variety of lunch and early dinner options to indulge in. Whether it's a gourmet pizza, a Fried Shrimp Po'boy, a Gumbo and Salad combo, or eve Crawfish Mac N Cheese, there's plenty of amazing options that offers the genuine flavor of NOLA and more!
Are you looking to embark on a delicious food journey? Stop into Monty's on the Square and be amazed at the array of fantastic dishes, wonderful service, and the warm ambiance that it offers its guests!
Keep up with Monty's on the Square by following them on Facebook, Instagram, and Twitter to see what they're serving up today!