How Long Does an Oil Change Take?

One of the most popular questions asked by drivers around Harvey, New Orleans, and Metairie is: how long does an oil change take? This is an understandable question, as people have busy schedules and need to be in and out of the service shop quickly. If you continue reading, you'll learn more about oil changes, such as their importance for your car's overall well-being, and, of course, how long they will take.
Plus, you can visit the service center at Bohn Toyota to satisfy all your automotive needs or contact us online with any questions!
How Long will My Oil Change Take?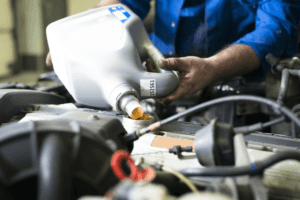 Oil changes, on average, last about 15 or 20 minutes. Overall, they're simple procedures routinely performed by certified technicians.
The intricacies of an oil change don't vary too significantly from car to car, either. This means you can bring any make, model, or year into the shop and expect to have your car back in a timely fashion.
While oil changes may not take up a great deal of time, their importance for the long-term well-being of your vehicle can't be understated.
The Purpose of Motor Oil & Oil Changes
Motor oil serves as the lifeblood of your vehicle. It circulates through the engine and comes with a number of beneficial perks.
For starters, it lubricates the machines that are constantly churning underneath your hood. Without this lubrication, those pieces would wear down almost immediately due to friction.
Additionally, motor oil serves to transport dirt and grime. It will pick these particles up as it travels through the engine, before ultimately placing the dirt into your filter.
With that said, getting your oil changed every 5,000 miles or so is vital to long-term performance. Once the oil begins to wear down, it will grow thick, black, and sludgy. After this occurs, the oil does a poor job of lubricating, as well as collecting dirt.
Premier Service Facility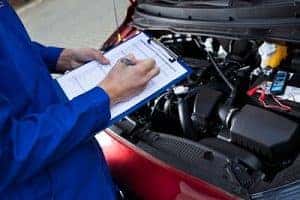 If you need to have your oil changed, or you need any other kind of automotive service, our trained technicians can be of help. They have the benefit of working with the modernized equipment at our on-site facility, so each repair is quick and efficient.
Additionally, our collision center is great for repairing dings and dents, while our parts center will get you the exact piece you need.
We also help you out by offering a range of rolling service specials on our site. These change frequently, so be sure to check them out before stopping in. To set up an appointment, simply contact our staff or use our online scheduler tool!
Come Visit Our Service Center
To help give you the automotive care your vehicle needs with attention paid towards your busy schedule, we've loaded our service center with advanced equipment and experienced team members. So, when you need your oil changed in a timely manner near Harvey, New Orleans, or Metairie, we hope your first choice is Bohn Toyota! Schedule your oil change today.