Top Food and Drink Trucks Harvey LA

Even though there are plenty of great restaurants in Harvey that serve up great food and drink, why not expand your taste buds and try some of the fresh flavors being served up by your local food trucks. There are plenty of food trucks roaming around town, but you'll want to try the best! That's why we hand-picked a few of our favorite food and drink trucks that you'll want to try!
Try these food trucks out so you can see which one is your favorite!
Burgers Ya Heard!
If you're in the mood for a burger, skip the drive-thru and head to Burgers Ya Heard! This food truck delivers gourmet burgers that are cooked to perfection and made with the freshest ingredients possible to deliver unique and satisfying burgers. The Burga-Laya encompasses the flavors of jambalaya and turns it into a hand-held burger. Da Melt features bacon, Swiss cheese, root-beer-braised onions, and sautéed mushrooms. You can even book Burgers Ya Heard! to cater your next party or sporting event!
Petite Rouge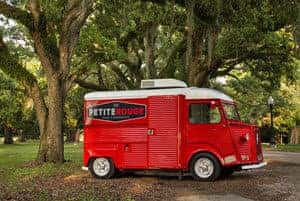 Petite Rouge brings a whole new meaning to "coffee on-the-go." This bright red food truck offers up several styles of java for you to enjoy before work or even for a midday pick-me-up. They offer all the different types of coffee and espresso you'd expect, with lattes, teas, Americanos, macchiato, and even teas. There's also a cold brew menu for those particularly hot days, and they have a selection of syrups and sweeteners for you to choose from for your ultimate morning coffee flavor!
The Quesadilla Company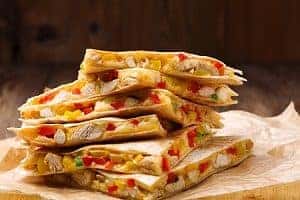 When you're in the mood for a quesadilla, nachos, or a burrito, don't head to a convenience store. Instead, track down the Quesadilla Company. This food truck serves up the some tasty Mexican cuisine on wheels that will certainly keep you coming back. They offer a breakfast menu complete with platters; quesadillas with eggs and chorizo; burritos with steak fajita, eggs, beans, and cheese; or even breakfast tacos. When you're coming for lunch or dinner, you'll have plenty of options to choose from with 20 different quesadillas and plenty of nacho, bowl, and burrito options to choose from to craft your perfect dish. You can even have The Quesadilla Company cater an event or wedding!
Now that you're aware of some of the best food and drink trucks in Harvey, you'll be ready to plan your next meal from one of these great food trucks!