Fishing Charters Around New Orleans LA

Heading out in the water, dropping a line in, and waiting for a bite is a lot more fun than it sounds. It's especially fun if you've got a captain at the helm that knows their way around the coves and the sweet spots in the gulf. If you're looking to head out on the water with friends and family with the hopes of bringing back dinner, here's some of the top fishing charters around New Orleans, LA, to check out when you're looking to get your sea legs!
Louisiana Fishing Charters
One of the foremost fishing authorities in southern Louisiana is the team behind Louisiana Fishing Charters. The captains are very familiar with the waterways around Delacroix to take you out so you can pull some Speckled Trout, Big Bull Redfish, Sheephead, and Black Drum out of the water and cook up when you get home. There are plenty of different packages available for you to tailor your perfect fishing adventure.
Salty Dog Charters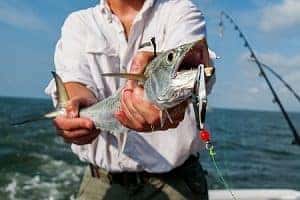 If you're in the New Orleans area, you may want to call Salty Dog Charters to help you plan your trip out on the river or in the gulf. Captain Markham Dickson is fully licensed and ensured. He knows the waters like he's a fish, so he knows the perfect places to check to ensure that you don't go home empty handed. Whether you're looking to stay in the local waters or head out deeper and away from land, Captain Dickson will make sure that you have a fun and memorable time on the water.
Southern Fly Expeditions
Whether you've wanted to learn to fly fish or you're a seasoned veteran, you may want to check out Southern Fly Expeditions. These charters take you to the best spots for fly fishing so you can sharpen your skills and take home some trophies. You can also use a regular rod as opposed to a fly one, so you can tailor your fishing experiences in the Louisiana marsh. There's plenty of big game in the water that you'll want to try and catch during your experience with Southern Fly Expeditions.
If you're in the mood to head out on the water and go fishing, you've got some of the best fishing charters near New Orleans ready to help you get out there and catch your next trophy.