Best Pizza New Orleans LA

The south is often cited for its world-renowned Cajun cuisine, especially the great state of Louisiana. However, the culinary landscape of cities like New Orleans is rich with an assortment of styles, both modern and classical. Italian food is a terrific example, and to provide proof, we've compiled a list of authentic pizza places in New Orleans.
Each succeeding eatery does pizza the right way, with a variety of fresh toppings, hand-rolled dough, and a tasteful amount of sauce.
Magazine Pizza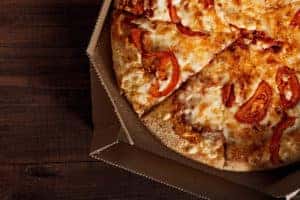 The diverse range of options and hearty sides offered at Magazine Pizza have been attracting customers for years.
One of the house specials is the Grilled Shrimp Pizza, which consist of mozzarella cheese, grilled shrimp, roasted garlic, onion, tomato, and garlic butter herb sauce. While the pies get most of the pub, you can also opt for tasteful salads, hearty calzones, mouth-watering hot sandwiches, or healthy wraps.
To see pictures of all their best dishes, check out the Magazine Pizza Facebook page!
The Midway
The Midway is a go-to location for locals, tourists, and really anyone that enjoys the warm, crunchy, savory taste of pizza.
Their long list of signature pies will have your mouth salivating in seconds. For something hearty, try The Kingpin, which is topped with house meatballs, caramelized onions, shaved parmesan, and green onions. Go with a delicate yet refined option like the Don Flamenco featuring sundried tomatoes, prosciutto, and gorgonzola.
This establishment has received a dizzying amount of positive reviews which you can read by checking out the Midway Facebook page!
Vieux Carre Pizzeria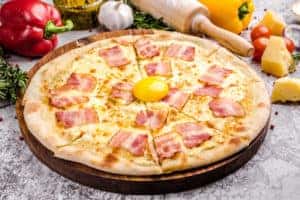 A little chunk of Italy can be found right in New Orleans when you stop into the Vieux Carre Pizzeria.
Each gourmet pizza is crafted from scratch using homemade dough, freshly picked ingredients, and their famous marinara sauce, which is made in-house. You'll also enjoy other specialty dishes like the Ravioli with Meatballs or the Meatball Sandwich.
The crowds keep trickling into this long-admired establishment. To see what all the excitement is about, grab a bite to eat after checking out the Vieux Carre Facebook page!
Grab a Slice of Authentic Pizza near New Orleans
Pizza is alive and well in the deep south. To experience the savory goodness of authentic Italian cuisine, stop into any of these renowned eateries!