Best Live Music New Orleans LA

New Orleans is known for many things, including the delicious cuisine, the history of the French Quarter, and the hustle and bustle of Bourbon Street. However, live music plays a huge part of the New Orleans culture.
Whether you're in the mood to hear live jazz or some simple street performers, this is the right town to be in. If you want to hear the best, you'll want to head to the right spots in the Big Easy. Thus, here's a list of where you can find the best music in New Orleans, LA!
The Maison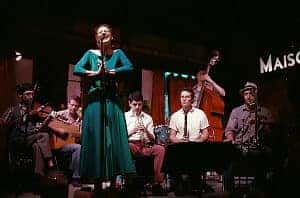 You can head into The Maison at any time of day to experience live music. The restaurant, bar, and venue make up one of the top spots to see live jazz in New Orleans. This club features three levels that include three separate stages, and live performances begin when the doors open to the public.
Drop by and sample some of the tasty options, including crawfish bites, Cajun mac & cheese, or the Cochon de Lait Po'Boy, all while enjoying the soulful sounds of the brass bands. You can even pop in for Jazz Brunch to start your morning off with some eggs benedict and soulful saxophone!
The Spotted Cat Music Club
Right in the heart of the Faubourg Marigny District, you'll find the Spotted Cat Music Club, one of NOLA's top jazz clubs. It's hard to miss on Frenchman Street, but when you see the jazz flag, you'll know you've spotted "the Cat."
The stage inside has seen some eclectic acts over the years, from full ensembles, jazz trios, to notable singer-songwriters. There are live performances every day, so you won't have to worry about missing any shows. You'll want to check out their calendar to see which bands or artists are performing so that you can plan your visit!
Tipitina's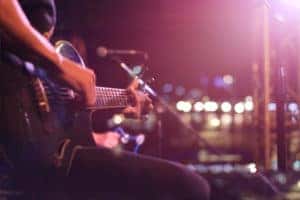 Tipitina's is a stylish venue located uptown. It's located in an old factory building that was refurbished to include a stage, an impressive sound system, and a lounge. This club isn't jazz-exclusive, so you can catch a variety of acts come through, from local performers to nationally touring artists and bands.
The venue includes a decent balcony as well as space right up front, so you can have your pick of where you want to watch the performances from. Make sure that you check the upcoming events to see which bands and artists are coming to the stage at Tipitina's!
Jazz It Up with Some Live Music
If you're looking for great live music in New Orleans, you won't have to look too hard. However, if you want the best music with the right venues, these are the top spots worth checking out!