Best Italian Restaurants near Harvey LA

There's nothing like indulging in a delicious Italian meal. What's even better is if you didn't have to cook. The Harvey area is known for its great eateries ranging in different culinary styles, but if you're considering heading to some of the Italian restaurants near Harvey, you'll want to go to the best!
Here's out picks for the best Italian restaurants in the Harvey area that you should check out!
Avo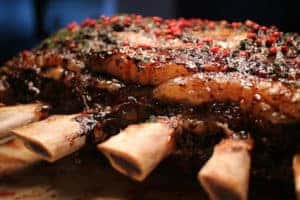 Chef Nick grew up watching his mother and grandmother in the kitchen, which is what inspired him to pursue his passion: cooking. On top of competing on Bravo's Top Chef Masters, Nick crafted Avo. This restaurant tips a hat to the more Sicilian-realm of the culinary spectrum. Utilizing fresh and authentic ingredients, Nick executes classic dishes like Charred Octopus, Spaghetti con le Lumache, and Ricotta Gnudi to get you started. When you're there to eat, you may want to include in main courses like Veal Short Rib, Duck Breast with Wild Rice, and Filet Mignon with Smoked Potato Sugo.
Paladar 511
If you're looking for tasty Italian food with unique twists, Paladar 511 may be the spot for you. This restaurant delivers classic fare as well as contemporary dishes that bring new light to your old favorites. Drop in and get started with some of their tasty appetizers like Fried Arancini, Yellowfin Tuna Crudo, or Beef Carpaccio before reviewing the entrees and picking your meal. For dinner, you've got options like Pan-Seared Snapper, House-Made Pappardelle, or even Braised Rabbit.
Tommy's Cuisine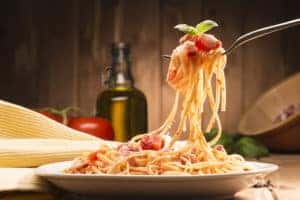 Tommy's Cuisine blends hybrid creations of traditional Italian cuisine with the smack and spice of New Orleans-style Creole food. Enjoy the mix of flavors by getting started on some bite size treats like Shrimp Remoulade, Crab and Avocado Ravigote, or Bake Oysters "Tommy." When it's time for dinner, you may have trouble deciding on just one dish, with plentiful selections like Penne Gorgonzola, Gulf Seafood Cioppino, or Duck Tchoupitoulas. If you're considering dessert, the Banana Foster Bread Pudding, Chocolate Almond Torta, or the Carnival Crown King Cake may provide the sweet finish you need!
Grab a Bite
If you've got a craving for some fresh and exquisite Italian food, you may want to consider checking out some of the best Italian restaurants near Harvey, LA, for dinner!