Best Burgers near Me New Orleans LA
There's nothing quite like taking the first bite into a juicy burger, especially if it's from a place known for really good burgers. The next time you've got a craving for a burger, don't get sucked into the drive-thru. Instead, find a place that does it right and doesn't skimp on the ingredients. Here's a list of the best burgers in New Orleans to help you get started on your search for the perfect burger.
The Company Burger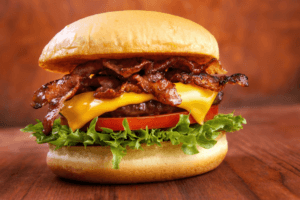 Anyone can make a burger, but making a burger using fresh ingredients and in-house made mayo, pickles, fries, and even buns is the way to craft the ultimate burger, and that's exactly what they do at The Company Burger. This burger joint even landed on the list of CNN's Top 10 Burgers in America list, so you know you're in for a real satisfying treat. They've only got a few burger options, but you can choose your toppings and sauces. Why not complement your burger with a shake or float, so you can take in the whole Company Burger experience.
Cowbell
Cowbell has been making a lot of noise in the local food scene, especially with their burgers. Using natural and organic ingredients, as well as grass-fed beef, they certainly craft a memorable burger. They even offer plenty of options and flavors with the burger section of the menu. There's the Locally World Famous Cowbell Burger, the Cowbell Harvest Burger for the vegetarians, and the Soon To Be Famous Hot Tuna Burger. You've got plenty of extra options to choose from, like the homemade pickles, cheese, bacon, egg, and even the homemade sauces!
Port of Call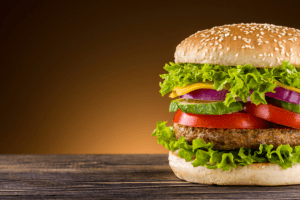 Since 1963, Port of Call was one of the go-to steakhouses in the French Quarter, but over the years, and with the menu expanded, they're now also known for their great burgers! These burgers are monstrous, weighing in at half a pound, and they're even fresh ground on a daily basis, so rest assured that you're getting the freshest burgers around. They also have a pretty interesting cocktail list, so wash your burger down with some tasteful libations and make your burger experience memorable at Port of Call in the French Quarter!
When it's time to enjoy some tasty burgers, instead of heading to some fast food joint, why not check out some of the best burgers in New Orleans at these amazing restaurants?