Best Beignets New Orleans LA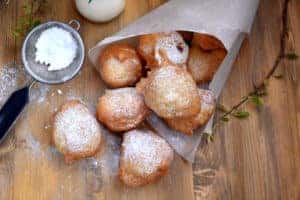 There's nothing like starting your morning off with a delicious breakfast pastry. But while donuts are common everywhere, beignets are strictly a New Orleans treat. There are plenty of spots that you can include in this deep-fried pastry, but in order to do it right, you'll want to find the best ones in the Big Easy. We did some research and came up with this list of the best beignets in New Orleans that you'll want to try!
Café Beignet
With a name like Café Beignet, you know you're at the right place. This classic NOLA café serves up a wide variety of these tasty pastries. There's three locations across town, so you're bound to find what you're looking for! They offer a wide variety of Cajun-inspired breakfast options, from zesty omelets to the classic Po Boy. However, when you drop in, you'll want to order the beignets. They offer three with one order, topped with powdered sugar. Order your treat with a Café Au Lait for a true New Orleans breakfast.
Café Du Monde
You can't talk about beignets without mentioning Café Du Monde. This location is arguably the beignet capital, with plenty of styles to enjoy. They keep the recipe simple, but you have the option of including a beignet stuffed with fruit and topped with powdered sugar. They also offer beignet cooking demos so you can learn the process and what goes into crafting these tasty treats. They also include beignet mixes, so you can take home the ingredients and make your own! Drop in and sample a variety of beignet flavors to see which one is the perfect start to your day!
La Petite Grocery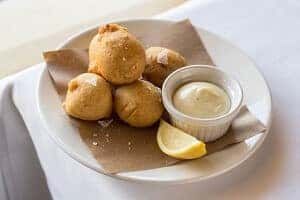 Photo Credit: Garbrille Milone
La Petite Grocery is an award-winning restaurant in the Crescent City that's home to some classic New Orleans fair. If you're looking to change up your usual beignet style, then you have to try their Blue Crab Beignet with a malt vinegar aioli. The restaurant also offers dessert cocktails and aperitifs to enjoy while you're sampling their tasty options. If you're looking to step your beignet game up, La Petite Grocery is definitely the right place!
You can find beignets everywhere in New Orleans, but if you're looking for the best, these are definitely the right spots to help you get started!