Best Bakeries near Me Harvey LA

There's nothing like enjoying a delicious slice of cake or pie or biting into a yummy donut as you start your day. Having a go-to bakery is important for when you're in the mood for pastries, or you need to find a tasty dessert for a party or get together. There's an abundance of bakeries in the Harvey area, but you want go to one that's highly rated and one that stands out in the crowd.
We did a bit of digging and came up with a list of some great bakeries near Harvey, LA to check out!
Antoine's Famous Cakes
1300 Stumpf Boulevard, Gretna, LA
The ideology behind Antoine's Famous Cakes is that the highest quality ingredients, as well as the necessary skills, is what makes a great cake and pastry. They offer plenty of cake styles, ranging from round cakes, double cakes, single cakes, sheet cakes, and of course, the local favorite King and Queen cakes. They offer some impressive varieties of cheesecake, cold cakes, and delectable pastries like Apple Fritters, Honey Buns, Baklava, and donuts! You can even order a custom cake for your fun event!
Bittersweet Confections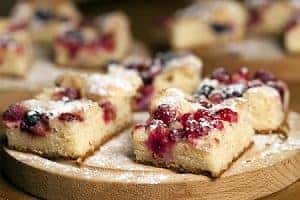 725 Magazine Street, New Orleans, LA
If you don't mind heading into the city, Bittersweet Confections is worth crossing the bridge. Since 2002, this bakery has been delighting the sweets lovers across the Big Easy with their impressive assortment of desserts and pastries. They offer breakfast pastries like croissants, scones, muffin, cinnamon rolls, bagels, and biscuits to help you get your day started. When it's time for some dessert, they've got plenty of options with chocolate confections, cupcakes, full-size cakes, tarts, and cookies. Drop by or preorder your Bittersweet Confections!
La Boulangerie
4600 Magazine Street, New Orleans, LA
You can't talk about bakeries near Harvey without mentioning La Boulangerie. This French-inspired bakery has been renowned since opening in 2000 for their impressive list of sweets and treats. They're your one-stop-shop for baguettes, fruit loaves, pretzels, and bagels. However, their selection of sweets will certainly keep you coming back with options like seasonal Danishes, muffins, morning buns, scones, cinnamon rolls, and even sweet croissants. You can even load up on some tarts, cake, cookies, brownies, and ice cream in house-made waffle cones!
When it's time to find some sweet and tasty baked goods, these are the top spots near Harvey where you can get your fix.